Ultimaker High Performance Plastics - a Complete Solution for the S5 & New Print Core CC Red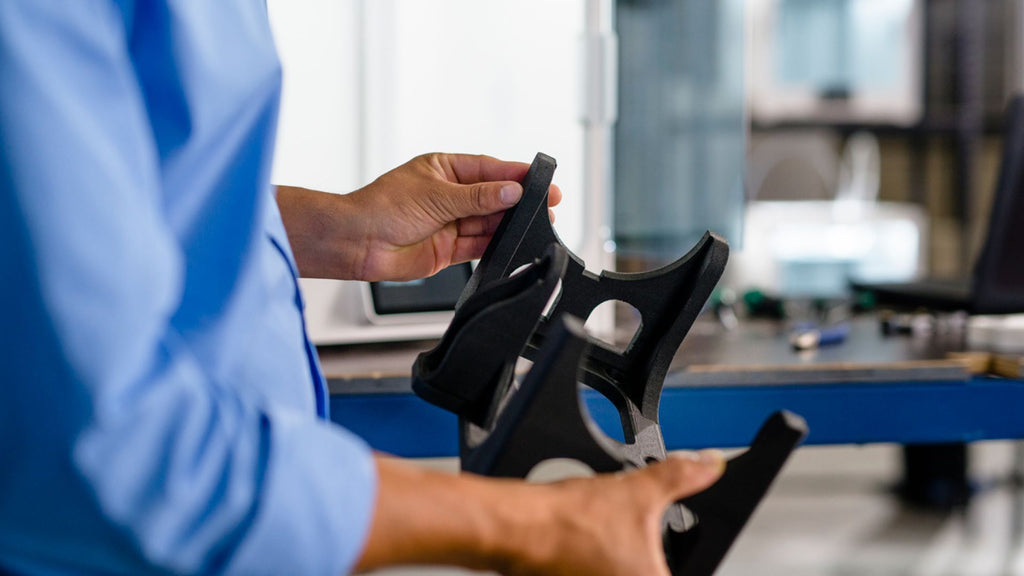 All new complete solution for high performance composite materials on the Ultimaker S5
Update: We are very excited to soon carry additional industrial materials. Stay tuned to the abrasive material collection and for an announcement about availability. 
Are you looking to reliably print with the world's most advanced 3D printing materials? Ultimaker is unveiling a complete solution for high-performance composites on the Ultimaker S5, following collaborations with leading materials companies, including Owens Corning and DSM.
Material profiles for Owens Corning XSTRAND™ and DSM Novamid® materials will become available in Ultimaker Cura, and a new abrasion-resistant print core for the Ultimaker S5 will enable reliable printing with composites, including abrasive materials.
Ultimaker is the first 3D printer manufacturer in the world to collaborate with leading materials companies to offer customers an even greater variety of materials, while eliminating the hassle that often comes with using third-party products.
New composites-ready print core
Previously, the only solution to printing with abrasive materials on Ultimaker printers were 3rd party solutions like the Hardcore 4, and Hardcore 7.  Now, Ultimaker is releasing their own version of this to offer a complete solution to printing with composite materials, without the need for 3rd party print cores. 
The new core is called the CC Red 0.6
The print core, developed in collaboration with Anders Olsson, features a precision-machined 0.6 mm diameter nozzle with a specially customized geometry. With a wear-resistant ruby cone at its tip, this print core ensures reliable 3D printing with composite materials. Also included in the packaging are four spare Ultimaker S5 nozzle covers, for long-term use.
The beauty of this solution, which includes both the swappable print core and Ultimaker Cura profiles, is it makes printing with third party filaments as easy and seamless as using Ultimaker filament.