Print Your Mind 3D Now Runs on Renewable Energy!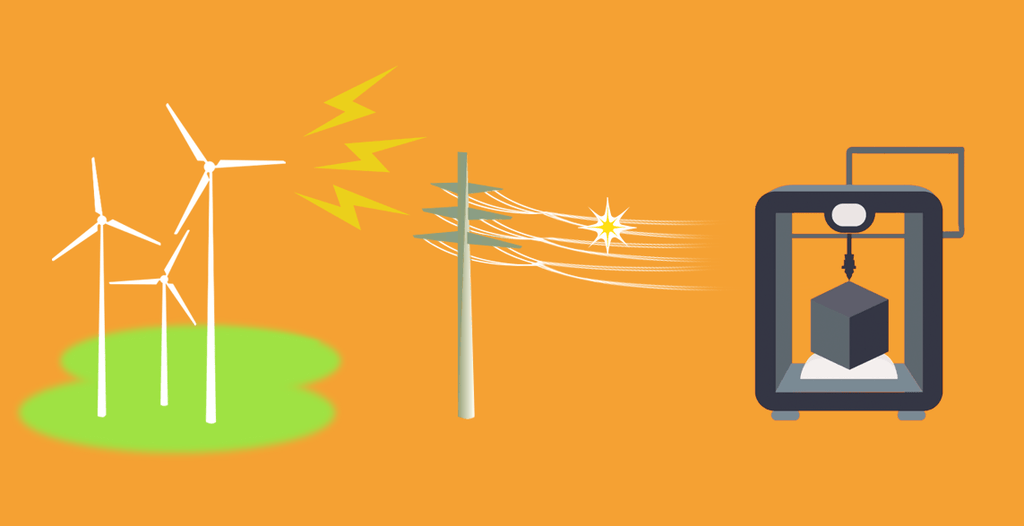 As part of our continued commitment to 3D printing for good, and redefining what success in world of 3D means, we are very proud to announce that we are partnering with Bullfrog power to support clean, renewable energy for all of our operations. Thats right, 3D printers powered by the wind!
Across Canada, Bullfrog's green electricity comes from a mixture of wind and low-impact hydro power sourced from new Canadian renewable energy facilities, with at least 50% sourced right here in Alberta. This new partnership with Bullfrog ensures the electricity going onto the grid on our behalf comes only from green sources.
As Bullfrog Power uses its customers' support to provide funding to new green energy projects, our green energy purchase is also helping provide critical financial support to new renewable energy projects in Alberta and across Canada. We are proud to be Canada's first 3D printer supplier who is choosing green energy to power our 3D printers, and all of our other energy needs.