Ultimaker H2 Promotion (July - October 2022)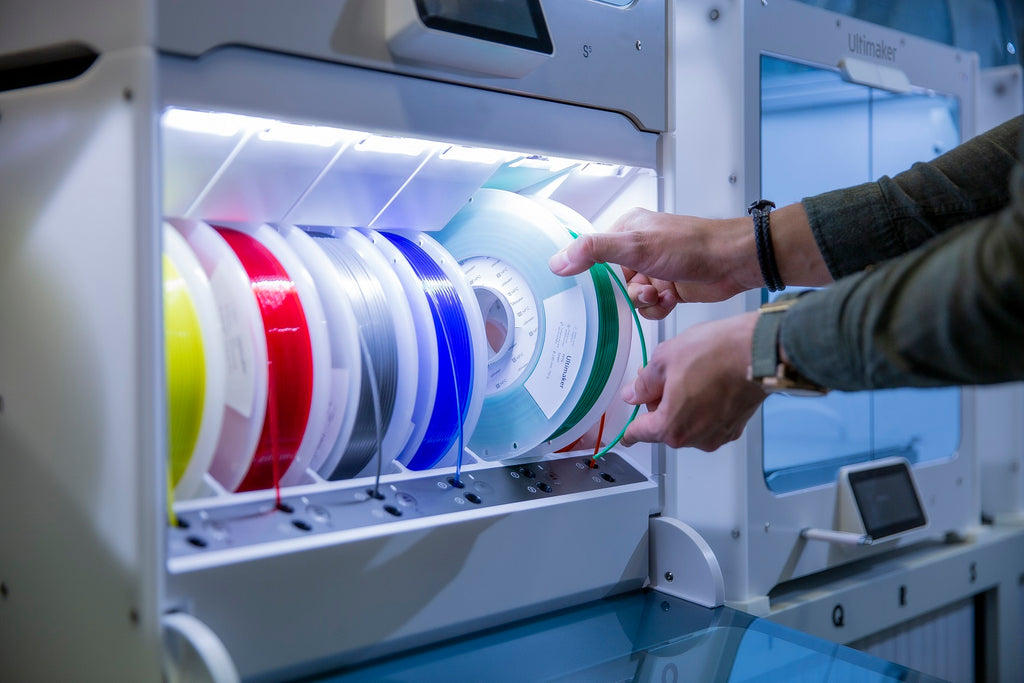 Get up to 66 spools of Ultimaker filament of your choosing at half price when purchasing Ultimaker hardware! The promotion campaign will run from July all the way till October 30th.
During the campaign, you will be able to purchase a set number of spools at 50% off, based on the USD (not CAD) MSRP value of the hardware you purchase:
USD $2500 of hardware, elgible to purchase 6 spools at promotional price. For example, an Ultimaker 2+ Connect will belong in this tier;
USD $5000 of hardware, eligible for 12 spools. An Ultimaker S3 or S5 will qualify for this tier;
USD $10,000 of hardware, eligible for 30 spools. An S5 Pro Bundle belongs here;
USD $20,000 of hardware, eligible for 66 spools.
You will be able to choose any combination of Ultimaker filament for the promotion, so everything in the bundle will be what you actually plan to use.
Interested? Or have any questions or concerns regarding this promotion? Please contact us and we will be glad to help!