Print Your Mind 3D 2021 Spring Sale Event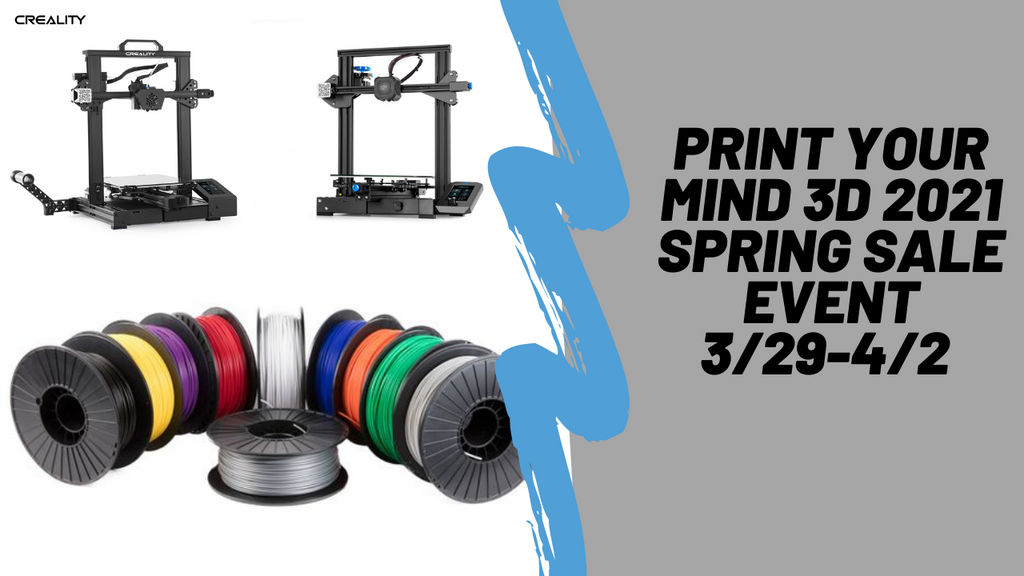 While we are all enjoying the warmer weather, how about something else to celebrate? From Monday, March 29th till Friday, April 2nd, enjoy the following discounts at Print Your Mind 3D:
5% off any Creality 3D printer with the discount code CREALITYSPRING;
10% off any Print Your Mind 3D filaments with the discount code SPRINGSALE
The discount codes may be used only once per customer and only one discount may be applied per order.
If you have any questions or concerns, please do not hesitate to contact us. Enjoy!