New Ultimaker 3D Printer Enhanced Service Plan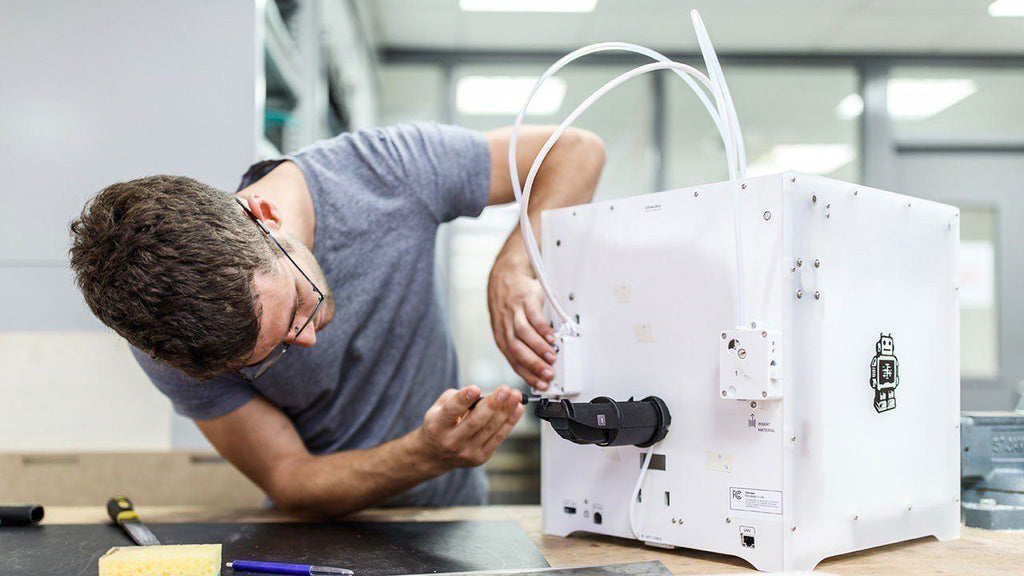 Protect your investment with Ultimaker's Enhanced Service Plan
When your business depends on quality 3D printing, it's important to know you can rely on your 3D printers. That's why Ultimaker is launching a new Enhanced Service Plan for all of our Canadian Ultimaker 3 and Ultimaker 2+ (including Extended versions) 3D printer customers, to keep your 3D printers in perfect working order and help your business succeed.
The Ultimaker Enhanced Service Plan extends and enhances the standard warranty coverage on Ultimaker hardware so you can avoid unbudgeted repair costs and still get the best possible local service from Print Your Mind 3D.
This peace of mind frees you to do what really matters: manage your business. Because when technology works, business works.
Reduce downtime, stay productive
Available with the Ultimaker 2+ and Ultimaker 3 (including Extended models), you get an extra 12 months of warranty for your 3D printer with all repairs and shipping covered, plus an Ultimaker Maintenance Kit containing tools and spare parts for routine care.
24-month plan
Parts, labor and shipping costs covered for warrantied issues
Ultimaker 3 Maintenance Kit
$1100 CAD
24-month plan
Parts, labor and shipping costs covered for warrantied issues
Ultimaker 2+ Maintenance Kit
$980 CAD
As well as extended coverage for a full two years, the Enhanced Service Plan plan also covers shipping costs which a standard warranty does not. Our trained technical staff is there to support you and repair your 3D printer to official guidelines using 100% original Ultimaker parts.
How to order
Existing owners can buy an Enhanced Service Plan for any Ultimaker 2+ or Ultimaker 3 purchased from Print Your Mind 3D in the last six months (since March 22 2017). Any purchases prior to this date are not eligible for this offer and must be verified prior to warranty registration with receipt. To take advantage of this offer, existing owners must purchase the Enhanced Service Plan by January 1 2018.