Exciting New Updates Coming for Ultimaker Software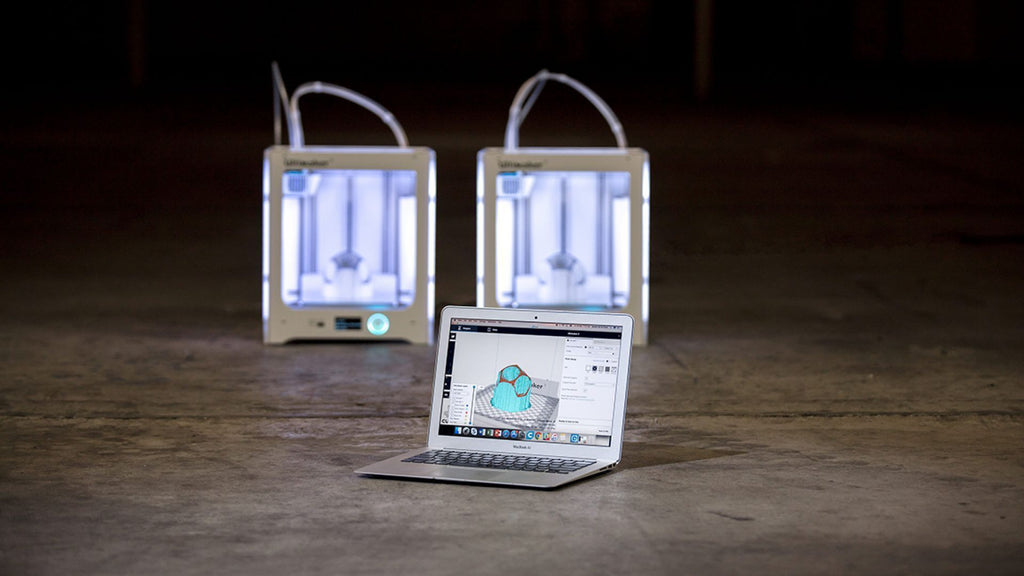 Ultimaker 3D printers keep getting better and better with improved software
The software experts at Ultimaker never seem to disappoint. It can be hard to keep up with the pace that they release improvements and updates. This is a really great problem to have compared to the alternative. 
Yet again this week we have some exciting news coming from Ultimaker on software updates coming down the pipe:
1) The first of this is the release of Cura 3.0. This latest version adds to the powerful features already enjoyed by Cura users by offering integration with leading engineering and design software through new plugins. Ultimaker Cura is open for third-party plugin development ensuring a seamless workflow integration with platforms like SolidWorks and Siemens NX, making 3D printing even more accessible. Businesses and software developers can create their own plugins to suit the needs of their users.
2) In addition, Ultimaker is launching a software upgrade that we are most excited for in Cura Connect, an integrated print management platform to help you manage your 3D printing more efficiently. For the Ultimaker 3, Cura Connect can queue and intelligently assign prints, and also manage maintenance schedules across one or more 3D printers.
These software releases give Ultimaker users a future-ready 3D printing experience. And this is just the start – their regular software and firmware updates will keep adding new capabilities, constantly improving how you use your Ultimaker hardware and materials.
Learn more about the updates
Ultimaker Cura 3.0
The next version of Ultimaker's free, powerful slicing software is no ordinary one. Here's a taste of what to expect:
Updated interface.

 

You'll notice a clearer look and feel, plus choosing your settings is now more intuitive
Open for more plugins.

 

Ultimaker-curated plugins create a seamless workflow with other software, including SolidWorks and Siemens NX
Improved performance.

 

Ultimaker Cura 3.0 release comes with the usual improvements and fixes
With all the new possibilities opened up by the creation of third-party plugins, Ultimaker decided moving to the 3.0 version number is the perfect way to mark this new era.
You can download Ultimaker Cura 3.0 from October 17th 2017. They will have more detail on the new features and plugins soon.
Cura Connect
With Cura Connect, Ultimaker set out to give users a more efficient way to manage one or multiple 3D printers. Easy queuing and a maintenance schedule make it ideal for maximizing uptime in the office or studio – all you need is one or more network connected Ultimaker 3 and Ultimaker Cura.
Manage your 3D printers.

 

Group 3D printers, then check progress of your prints and maintenance needs, all in one place on your desktop
Print and forget.

 

Intelligent queuing allows you to send multiple print jobs at once and get on with other things
Easy to set up.

 

Cura Connect runs on the Ultimaker 3 so there's no server needed and no complicated setup
Cura Connect launches on November 7th 2017. Look out for a firmware update for the Ultimaker 3 – once this is installed you can start using Cura Connect. They will also have a manual and video tutorial to help you make the most of its features.
Future-ready solutions
These software releases are part of their vision to create an ecosystem where all Ultimaker products work together to create even more value for the user, while remaining open to outside innovation. With regular updates to Ultimaker Cura and entirely new features like Cura Connect, your Ultimaker 3D printer gets better over time.
We'll be announcing more details about each release when they are ready to download, so check the blog or our social media for updates.