Bob White - 3D Printer of the Month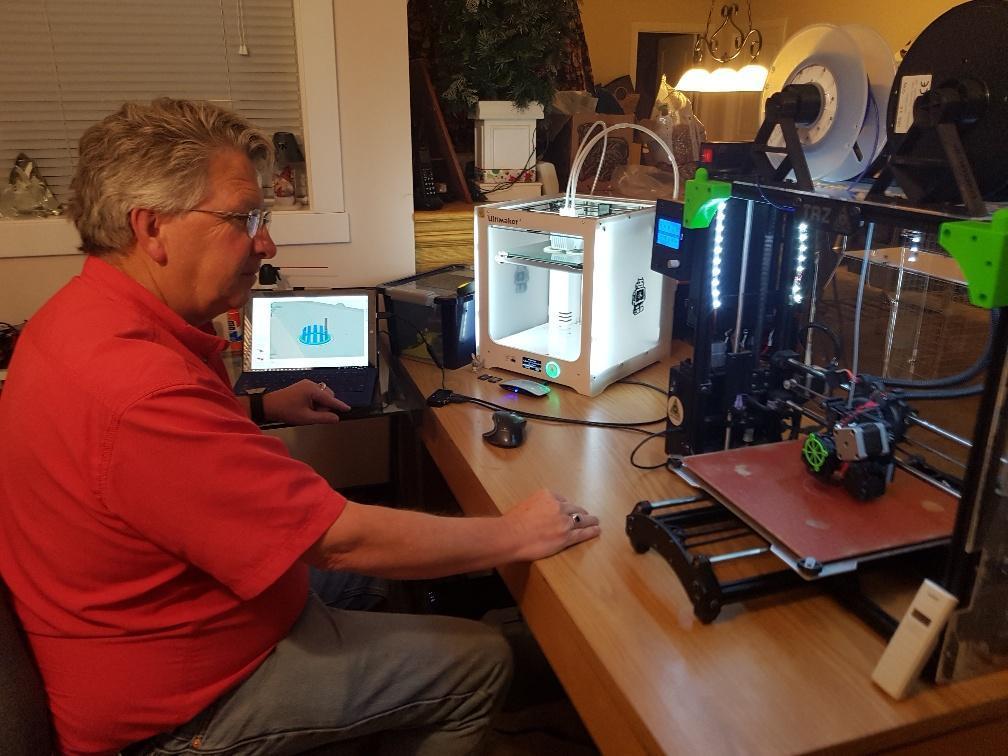 Tell us about yourself and your experience with 3D printing
In early 2016, I purchased a Lulzbot TAZ 5 from Colin at Print Your Mind 3D. Since then I have been 3D printing and troubleshooting, as needed, to get the prints that I do today. Earlier this year, I invested in an Ultimaker 3.0 to allow for finer 3D printing.



What 3D printer(s) do you own?
TAZ 5 with a custom-fitted plexi-enclosure and several printing head options: FlexyStruder, DualHead Extruders, 0.35mm and 0.50mm Head units.
Ultimaker 3.0, dual head with the advanced printing kit.



What design software do you use most often? Why choose this over other software?
Dassault Systèmes SOLIDWORKS Corp. Solidworks. This is a complete 3D software tools solution that let's me create, simulate, publish, and manage my data better than any other software.



What is your favorite filament to print with? What do you like about it?
Alloy 910 is my favorite filament, it is strong, flexible and reasonably easy to print with … Colin keeps this in stock



Are there any additional tools, resources, or software you use often with your 3D printing projects?
I use Simplify3D as my favorite slicer. I purchased it about 1.5 years ago and have not looked back since. It works for both the TAZ 5 and the Ultimaker. I do use Cura, the Ultimaker software most of the time when I'm printing on the Ultimaker. For information on how to handle a new procedure, YouTube offers an abundance of tutorials … some good, some not so good.



Is there anything you know now that you wish you knew when you first started 3D printing?
I wished I had known that it is not just push the button and go … then I would have taken the time to go through tutorials and maybe worked with others before going all in.



What common mistakes do you see new users make?
Not getting the first layer right before trying to complete the project
Printing with an incorrect temp setting
Trying to print too fast



What are the biggest challenges you face with 3D printing?
Moisture in the filament
Delamination of ABS



What is your favourite project you have 3D printed?
A research and development project and invention with one of my favorite clients.
I now have the knowledge and experience to offer tips and advice in using Solidworks and Simplify3d slicer.




Where can people learn more about you?