Print Your Mind 3D COVID-19 Update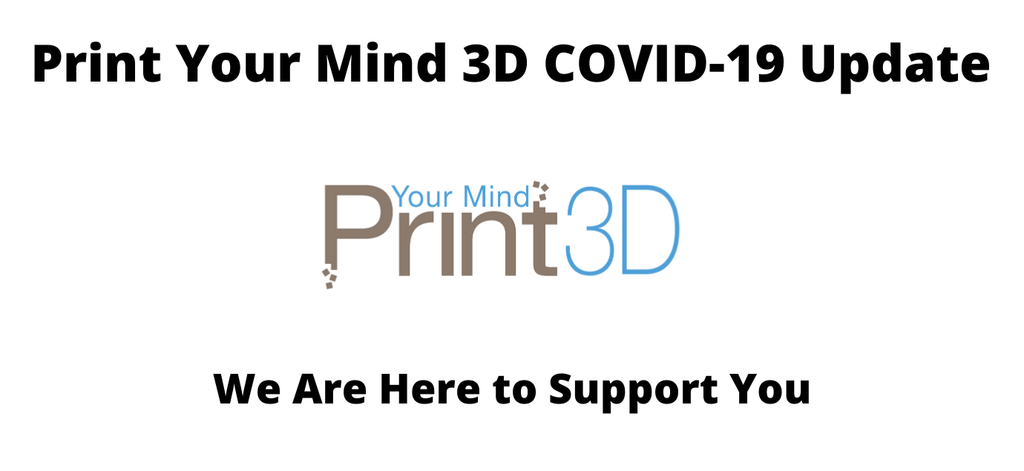 To our community, customers, and friends,
In challenging times like we are seeing in Canada and around the world, it is important that we work together. Print Your Mind 3D is committed to supporting our community and our customers as we deal with this virus. We will continue to be your partner by providing the support, equipment, and materials you need. Support staff are working remotely to continue to answer any questions customers might have and extra sanitation measures have been taken as we continue to ship out orders as quickly as possible. We are fortunate to have a talented and resilient team here to work with you through this. You can always contact us at support@printyourmind3d.ca or by calling 587-226-2645. We look forward to continuing to help you Print Your Mind!
We encourage you all to stay positive, inspired, and most importantly, stay safe. 
Colin Pischke
Print Your Mind 3D
2 comments