Now You Can Cast Metal Parts from 3D Prints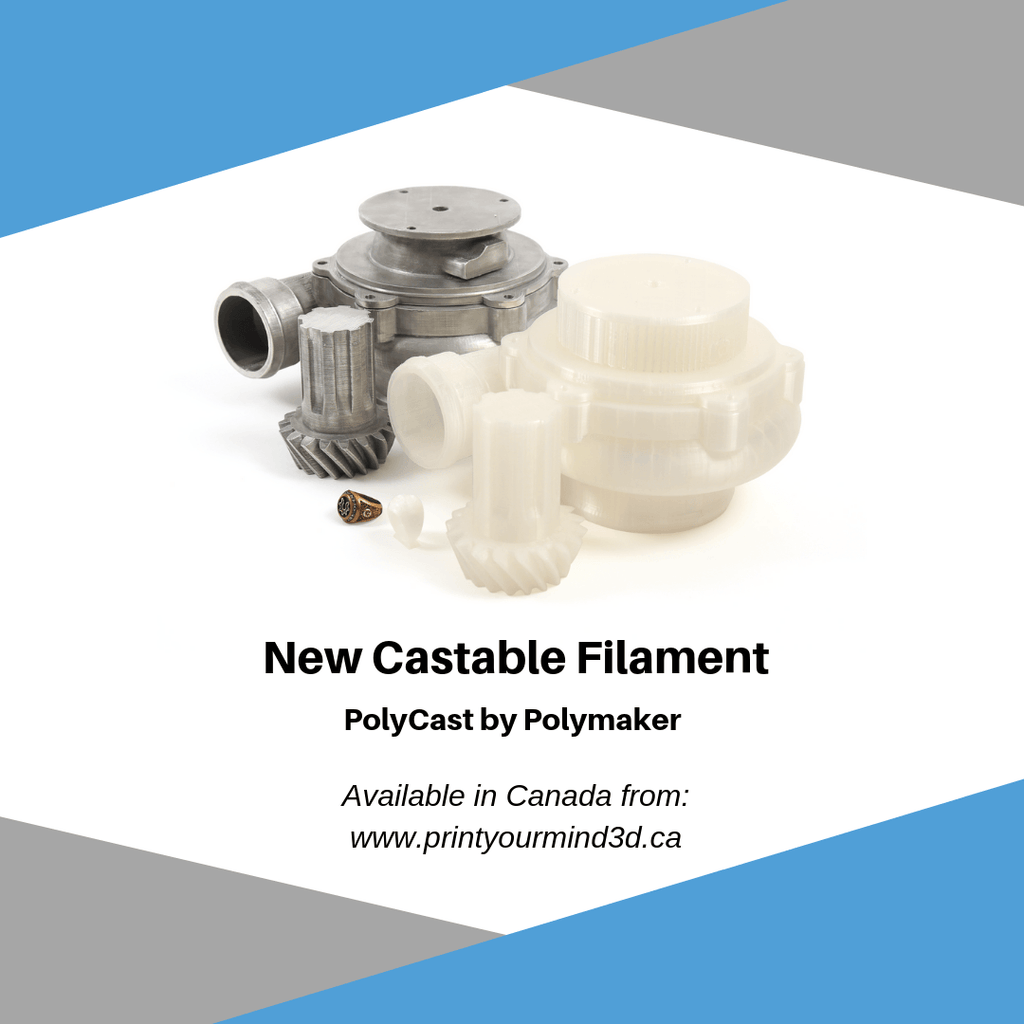 We are excited to announce the we are now carrying castable filaments for 3D printing. Meet Polycast by Polymaker!
It is a filament designed to produce investment patterns for investment (lost wax) casting applications. It prints as easy as PLA, burns out clean (0.003% ash residue), can be smoothed and/or dissolved with isopropyl alcohol, and cuts and sands like ABS. 3D printed patterns with PolyCast enables more complex geometric shapes than is possible with molded wax by injection molding.

See use case for this ground breaking material below: 
 Lulzbot walks you through the entire process of creating a metal cast from a 3D print:
See how Sylatech casts metal parts from 3D prints:
We are also excited to announce that custom developed profiles will be available for both Lulzbot and Ultimaker 3D printers which means you can get a perfect print the first time!