New Products From LulzBot - TAZ Pro/Whorhorse Enclosure & Dry Box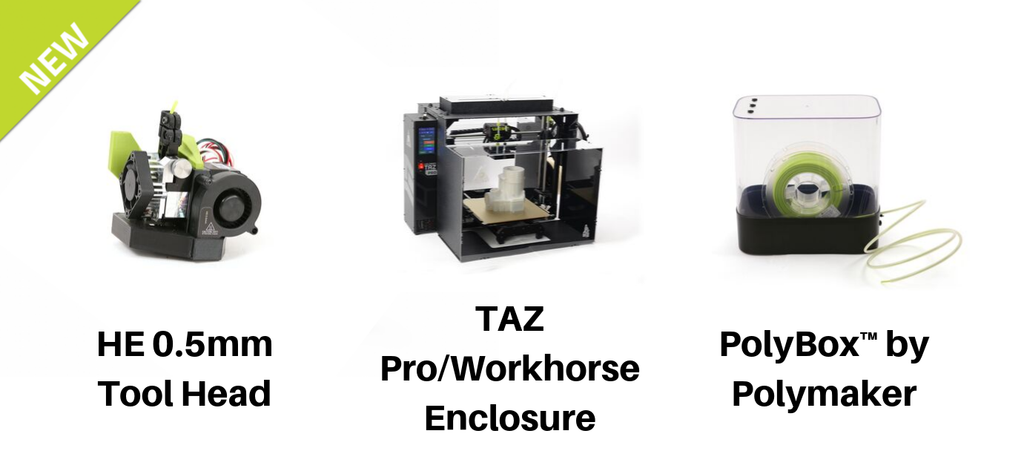 New TAZ Pro/Workhorse Enclosure & Filament Dry Box
There are a number of newly released products from Lulzbot now available. Learn more about each below and order yours today:
 

PolyBox™ by Polymaker

Protect your 3D printing filament from moisture in the air with PolyBox™. This dry storage box is compatible with both single and dual-extrusion 3D printers.

HE Tool Head | 0.5 mm

Create strong, presentation-ready parts. The LulzBot HE Tool Head is engineered to handle everything from carbon fiber composite materials to flexible TPE.

TAZ Pro/Workhorse ABS+ Enclosure

Minimize warping and cracking in cold, drafty environments. This enclosure features a strengthened design and comes ready to assemble, no 3D printing required.