2021 Black Friday Deals from Print Your Mind 3D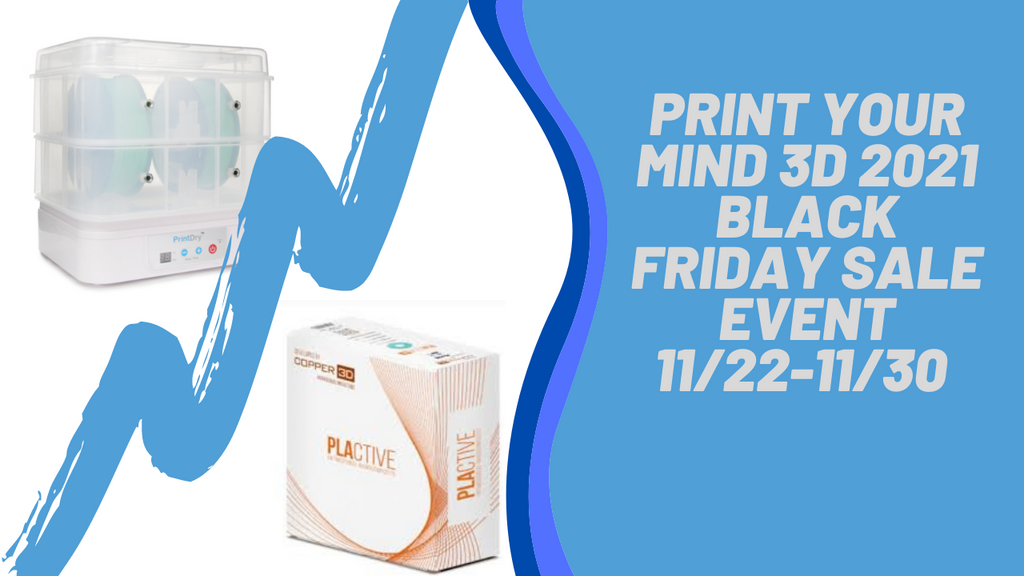 Tired of removing filaments and sealing it in a bag every time after a print? Or does making your print antibacterial sound intriguing? We may have just the deal for you.
Beginning Monday, November 22nd till the end of November, the following new bundle deals will be in effect:
Both discounts will automatically apply for qualifying orders on checkout, no codes necessary. But only one discount may apply per order.
Also, if you have subscribed to our newsletter when you see this, check your email for an additional treat.
Need more information on the products or the sale? Or having issue applying the discount? Feel free to contact us and we will be happy to help. Happy shopping!