Introducing Ultimaker Essentials, the Enterprise-Grade Software Package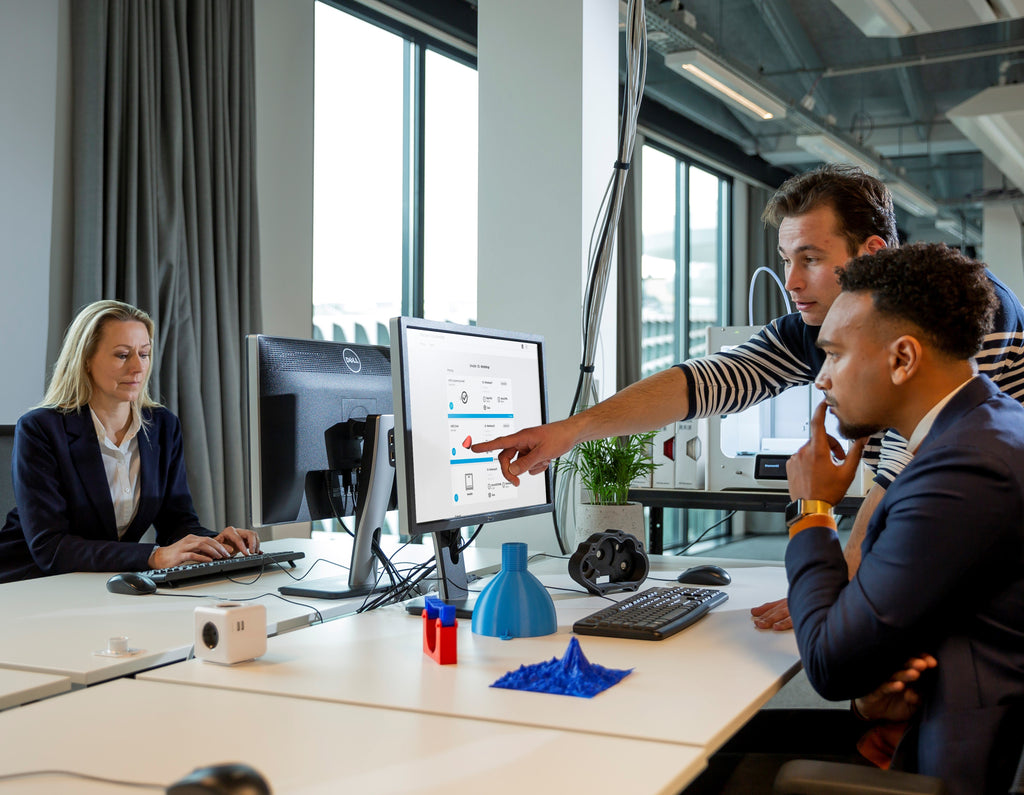 Ultimaker Essentials is a new software package designed to help enterprises drive innovation while maintaining stability and security at the same time. Sign up today for early access, free until October!
Ultimaker Essentials contain 5 components: Ultimaker Cura Enterprise, Ultimaker Digital Factory, Ultimaker Marketplace, Ultimaker 3D Printing Academy and Built-in Technical Support.

Ultimaker Cura Enterprise
Ultimaker Cura Enterprise is delivered in .MSI format, so that it can be deployed, configured, and managed with cross-platform systems distribution.
Ultimaker Cura Enterprise receives updates every 6 months, containing only thoroughly tested features to ensure stability. Each update will be supported for a full year after release.
Each release of Ultimaker Cura Enterprise is also assessed by external parties for potential vulnerabilities, so that the security can be continuously improved. 

Ultimaker Digital Factory
Centralized management of multiple printers in the network, from anywhere in the world
Organize print jobs in a queue and reprint directly from job history
Manage control over printers through team sharing.
Obtain deep insights through print analytics

Controlled Ultimaker Marketplace
Verified plugins ensures software stability
Installations restricted to Ultimaker Marketplace only to additional security

Ultimaker 3D Printing Academy and Built-in Support
Train your staff with official Ultimaker e-learning plans. The IT Admin learning plan is available right now!
Gain access to an advanced IT knowledge base and be able to obtain email support directly from an Ultimaker technician, 24 hours on weekdays.
Once officially launched in October, the annual subscription fee would be 350 CAD (subject to exchange rate fluctuations). 
Would you like to learn more?
Or sign up today for free, early access until October!
(Just remember to mark Print Your Mind 3D as your reseller!)