How to calculate material cost using Ultimaker Cura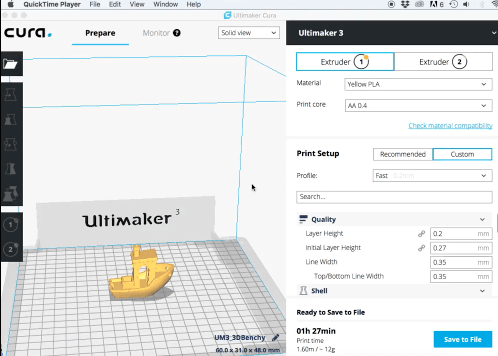 How to calculate the material cost of a print in Ultimaker Cura. 
See the video above to learn how to calculate material costs in Ultimaker Cura. This is a fantastic resource for businesses, schools, libraries or Makerspaces needing to track the cost of every print.

See Ultimaker 3D printers here